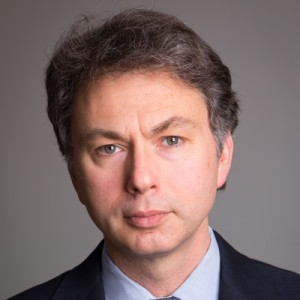 Verdant Law
Philip Moffat founded Verdant Law to address the growing need for sustainability-related legal services and respond to the demand for greater value in the delivery of legal services generally.
Mr. Moffat graduated with high honors from the University of Florida Levin College of Law while earning his Master's of Science in Environmental Engineering Sciences. For his superior academic achievement, Mr. Moffat was inducted into the prestigious Order of the Coif, an honorary scholastic society.
In addition to his education, Mr. Moffat's experience has enabled him to assist individuals, as well as numerous members of the industrial and commercial sectors, with highly technical matters arising in the litigation, regulatory, and transactional contexts.  His practice has encompassed a variety of environmental, health, and safety-related matters although he now focuses almost exclusively on the environmental regulation of products.  Mr. Moffat has provided legal services to many of the largest American companies listed in Newsweek's "Green Rankings," but he has also assisted many small and medium-sized companies with their sustainability strategies.
Mr. Moffat's accomplishments have been recognized by others. Journalists seeking legal commentary have also recognized Mr. Moffat's focus, often interviewing and quoting him on the tort liability and regulatory implications associated with developing and commercializing chemicals and products, as well as emerging technologies such as nanotechnology.
Mr. Moffat's regulatory and transactional experience is broad and deep, and includes activities such as:
Counseling companies about product design and end-of-life management requirements under the Federal Battery Management Act and analogous state laws.
Advising companies on compliance with green marketing regulatory requirements in the United States as well as international standards concerning green marketing.
Counseling consumer products companies about the availability and requirements of the so-called "treated articles" exemption from the registration provisions of the Federal Insecticide, Fungicide, and Rodenticide Act (FIFRA).
Assisting consortia and companies in various industry sectors with all aspects of the Toxic Substances Control Act (TSCA) program, including compliance counseling, defense of enforcement actions, support for internal compliance audits, management of testing consortia, and advice regarding participation in voluntary programs.
Representing the United States as a member of the delegation sent to negotiate nanotechnology standards before the International Organization for Standardization (ISO) Technical Committee (TC 229) "Nanotechnologies."
Participating in the U.S. Council for International Business's Nanotechnology Working Group, which formulates positions for the U.S. business community on the policy and regulatory activities underway at the Organization for Economic Cooperation and Development (OECD).
Advising companies in the chemicals, consumer products, and alternative energy industries regarding new laws and regulations concerning chemicals and product stewardship, including end-of-life management. Helping them to prepare to meet their compliance obligations and identify opportunities to work with legislators and regulators to ensure that the laws or regulations meet economic, environmental, health, and safety objectives.  Countries include Malaysia, Taiwan, China, South Korea, Japan, India, Turkey, Australia, New Zealand, Sweden, Norway, and the United States.
Representing companies and consortia on Clean Water Act (CWA) matters, including the negotiation and interpretation of discharge permits, preparation of comments on proposed Total Maximum Daily Loads (TMDLs), and petitions for site-specific water quality criteria and accompanying permit modifications.
Assisting clients with environmental issues arising under CWA Sections 402 and 404, NEPA, and Clean Air Act (CAA) Title I, Part C in domestic and international commercial transactions and project developments, including those involving coalbed methane (CBM), liquefied natural gas (LNG), oil, hydropower, and alternative energy products.
Advising companies producing consumer products and workplace chemicals with respect to their warning obligations under California's Proposition 65.
Assisting companies with tracking the development of certification standards for green products and services, such as the U.S. Green Building Council's LEED rating system.
Providing strategic advice and training on REACH implementation for non-EU companies in the pharmaceutical, medical device, biotechnology, chemical, and electronics sectors.
Providing strategic advice to companies in different sectors on the chemical management programs established under the Canadian Environmental Protection Act (CEPA) 1999 and other foreign laws.
Advising companies with respect to their obligations under several federal statutes, including TSCA, the Federal Food, Drug, and Cosmetic Act (FFDCA), the Occupational Safety and Health Act (OSH Act), the Federal Insecticide, Fungicide, and Rodenticide Act (FIFRA), and the Hazardous Materials Transportation Law, associated with the development, manufacture, import, marketing, or use of nanomaterials as well as the development and implementation of prudent internal policies and practices for those activities.
Assisting companies with the US and EU regulations and directives concerning food additives and food contact materials.
Counseling companies in various industrial sectors, including telecommunications, manufacturing, and alternative energy, regarding their Emergency Planning and Community Right-to-Know Act (EPCRA) reporting obligations (as well as those existing under analogous state and local laws), and the availability of exemptions such as the OSH Act and EPCRA "articles" exemptions.
Preparing and submitting comments on quasi-governmental agency proposals such as workplace exposure guidelines promulgated by the American Conference of Governmental Industrial Hygienists.
Advising a global chemical company on legal and technical issues associated with different countries' environmental and human health risk assessments for a family of persistent, bioaccumulative and toxic (PBT) chemicals.
Tracking and analyzing energy efficiency standards affecting multiple industrial sectors.
Mr. Moffat's litigation experience includes activities such as:
Defending the American National Standards Institute, Inc., a member of the voluntary standards community, from product liability claims for its role in the development of radiofreqeuncy (RF) radiation emissions standards and conformity assessment protocols for wireless handheld telephony.  In 2005, Mr. Moffat appeared as counsel of record for ANSI on its amicus curiae brief to the Supreme Court of the United States in support of the petition for a writ of certiorari in Nokia, Inc., et al. v. Garret Naquin, et al.
Representing several mentally challenged individuals in pro bono litigation contesting the inadequate conditions and treatment at the public mental health institution where they reside.
Defending a major wireless telecommunications company in an EPA enforcement action alleging violations of EPCRA, the CWA, and the CAA.
Defending a pesticide manufacturer in an EPA enforcement action alleging violations of the FIFRA registration and branding requirements.
Representing a pesticide manufacturer in FIFRA data compensation disputes.
Representing manufacturers facing FTC investigation for potential violations of the FTC Act in connection with green marketing claims.
Representing an offshore exploration and production company in litigation under the Administrative Procedure Act and the Outer Continental Shelf Lands Act against the Minerals Management Service for denial of an exploration plan and approval of a competitor's right-of-use and easement.
Defending a manufacturing facility against a state CWA enforcement action for alleged violations of the copper water quality-based effluent limitations (WQBEL) contained in its NPDES permit.
Developing technical and regulatory aspects of liability defenses on behalf of a chemical manufacturer in toxic tort litigation alleging exposure to the perfluorinated chemicals, PFOA and PFOS.
Representing a major energy company in toxic tort litigation involving Naturally Occurring Radioactive Material (NORM).
Developing technical and regulatory aspects of liability defenses on behalf of a major energy company in CERCLA natural resource damages litigation concerning the fuel additive MTBE.
Mr. Moffat is active in his community, Alexandria, Virginia, where he lives with his wife, Deborah Plunkett.